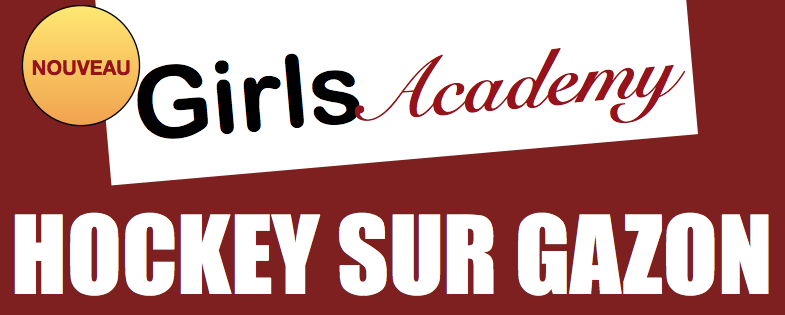 Nous sommes très contents de partager avec vous les détails de ce nouveau projet du club: la Servette Girls Hockey Academy! Cette structure fait partie intégrante du Servette Hockey Club, mais est destinée uniquement aux filles.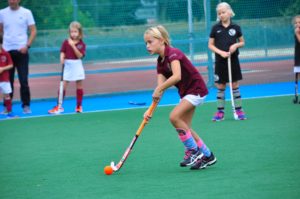 Nous constatons aujourd'hui que l'offre de sports d'équipe est plus importante pour les garçons que pour les filles. Cela est vraiment dommage, car il y a tellement de raisons pour lesquelles faire un sport d'équipe peut avoir une influence positive dans la vie future des filles, comme le travail d'équipe, la confiance en soi et le leadership. Ajoutez à cela le fait que la pratique du hockey sur gazon contribue à améliorer la coordination, l'équilibre, la vitesse et la force – que demander de plus!
POUR QUI?
L'académie est ouverte à toutes les filles âgées de 8 à 16 ans, qu'elles aient déjà joué au hockey ou non.
ENTRAINEMENT
L'entraînement a lieu les jeudis soirs de 17h30 à 19h00. Le terrain se trouve au Stade de Richemont, en face du Parc la Grange aux Eaux-Vives (Route de Frontenex 70). Il y a un parking gratuit sous le stade. Les groupes seront principalement formés en fonction du niveau de hockey afin que les nouvelles filles puissent apprendre les bases avec d'autres débutantes.
TOURNOIS
Il y aura quelques tournois amicaux contre d'autres clubs locaux (la participation aux tournois n'est pas obligatoire).
VENEZ ESSAYER – SANS ENGAGEMENT
Venez essayer pour un, deux voire trois entrainements et décidez ensuite si vous souhaitez continuer et devenir membre.
DEVENIR MEMBRE
L'adhésion à la Girls Academy est d'environ CHF 300.- (cotisation annuelle, en fonction de l'âge).
PLUS D'INFORMATIONS?
> Télécharger le flyer (FR)
> Contact: Daphne Post – daphnepost@hotmail.com

---

We are very excited to share with you the details for the all NEW Servette Girls Hockey Academy! This is part of the existing Servette Hockey Club, but the academy is girls only!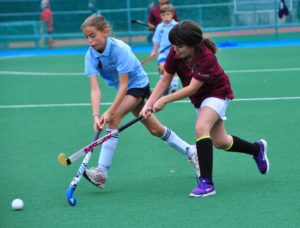 It is a fact that there are more opportunities for boys to play team sports than girls. This is a shame because there are so many reasons why playing a team sport can positively influence girls in later life through teamwork, confidence and leadership. And add to that the fact that hockey helps increase co-ordination, balance, speed and strength – what is there not to love about it!
WHO CAN COME?
The academy is open to all girls aged 8 to 16 whether they have played hockey before or not.
TRAINING
Training are on Thursday evenings 5.30pm – 6.30pm (starting on 12th April 2018). The field is located at the Stade de Richemont, opposite of Parc la Grange in Eaux-Vives (Route de Frontenex 70). There is free parking under the stadium. The training groups will mainly be split into ability level so that new girls can learn the basics with other novices.
TOURNAMENTS
There will be some friendly tournaments against other local clubs (these are not mandatory, but just for fun).
COME FOR A TRIAL – IT'S FOR FREE!
Come along for one, two or three sessions for free and see if you like it before you commit to join.
MEMBERSHIP
Membership of the Girls Academy is around CHF 300.- (annual fee, depending on the age).
MORE INFORMATION?
> Download the flyer (EN)
> Contact: Daphne Post – daphnepost@hotmail.com